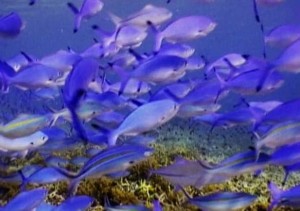 In Mark 16:15 the bible says, "And he said unto them, Go ye into all the world, and preach the gospel to every creature."
We are excited to announce the following accomplishments over the last 30 days.
17,000!
Over 17,000 videos have been uploaded to trueGOD.tv since we began over 4 years ago broadcasting Christian Internet Television. We have converted those files into over 50,000 sizes and formats for every major internet connected device. Over 100 languages, closed captions, mobile, tablet, desktop and smart TV, HD and more. We rejoice over the distance that God has brought us from since 2008. The 17,000th video uploaded was for the "Through The Scripture 113" an English teaching from the son of K.P. Yohannan; Rev. Fr. Daniel Punnose.

AY Television
In partnership with GFA and AY-TV, we now have a new India Language Christian Channel AY-TV (http://truegod.tv/aytv). We are excited to offer the great programming including comedy, bible teaching, music and more.
125+ Countries
Over the last 30 days trueGOD.tv has been seen in over 125 countries and islands of the sea. 68 Languages, 18% are from mobile devices.
200,000 Live Views for Bishop Noel Jones; City of Refuge Live!

And lastly we want to congratulate Bishop Noel Jones and the City of Refuge, since launching around Resurrection day of 2012, the live broadcast has received over 200,000 views. Those views are only for the live stream, even more have seen the Video on Demand channel for COR. Check it out and enjoy http://truegod.tv/cor and http://truegod.tv/corlive .
Yours in Christ Service,
Staff of trueGOD.tv